McDonald's Corners
The Artful Auni - Art Exhibition at MERA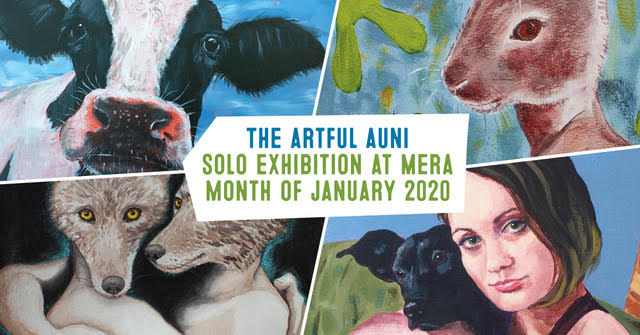 On Saturday January 11th, 2020 at 1:00 pm a vernissage for the latest art exhibition at MERA will be held. The Artful Auni features the work of Auni Milne.
Auni is a visual artist living in the Lanark Highlands in Ontario, Canada. When not creating her personal work, Auni works as a graphic designer and illustrator. You can see her professional work at http://www.sumackloft.com
Growing up in an artistic family means Auni has been drawing ever since she could hold a piece of chalk. As a child she spent all her time either drawing animals, outdoors trying to find and pick up as many creatures as she could, or with her head in a book — about animals!
Auni attended a school of Beaux-Arts in France as a youth and became a graphic designer and illustrator as a way to be able to make a living in a way that accesses her creativity. She lives deep in the forests of Lanark County in a newly built hand-crafted log house, surrounded by the stunning natural beauty of the local flora and fauna, and is inspired by these to produce drawings and paintings that reflect that beauty.
Auni explores the reality that we humans are merely another species of animal, since she feels it's important to the future of our planet that we remember our connection to this world of ours, and that we share it with many other animals who are no less nor more valuable than we are.
She works primarily in acrylic, watercolour, graphite, and charcoal.
When: Saturday, January 11, 2020
Event Time: 1:00pm - 3:00pm
Where: MERA, 974 Conc 9A Dalhousie in McDonalds Corners, ON
More Information
Contact: Mera Schoolhouse
Phone: 613-278-0388