Sportsfields and ball diamonds are open as of June 18 and will be available to book for groups of 10 or less. Bookings are for training and practice only at this time and will be conditional on groups following established health and safety protocols, including guidelines established by their sport's governing body, physical distancing guidelines, and providing proof of valid liability insurance. Competitive play and any activity that is likely to result in individuals coming within 2 metres of each other is not be allowed.
PLEASE NOTE: We use PAYPAL for secure online payment processing. PAYPAL allows you to pay by credit card (Visa/Matercard) WITHOUT having a PAYPAL account.
Lanark Highlands Ball Diamonds
Clyde Memorial Park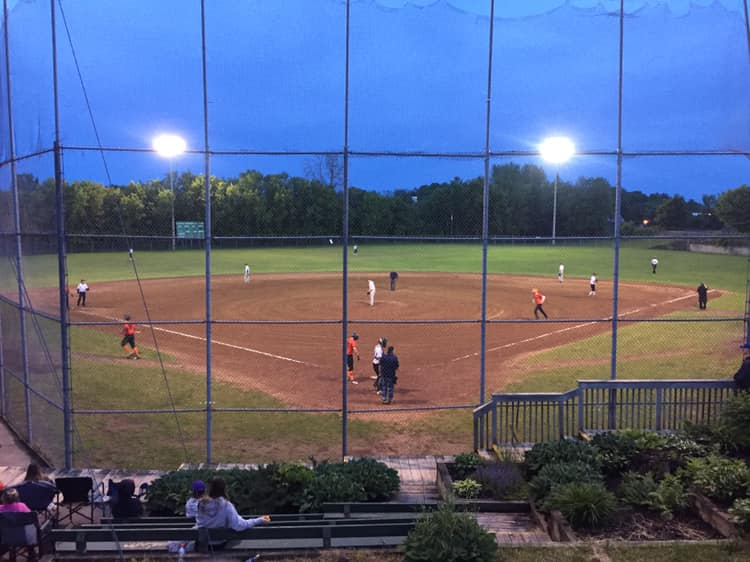 Address: 84 Clarence Street, Lanark, ON
FOR INFORMATION
Contact: Chelsea Dawes
Phone Number: 613-259-2398 ext 252
Email:

| Diamond Rental Rates (Effective March 4th, 2020) | per Hour |
| --- | --- |
| Adult (lights 7:00pm-11:00pm) | $40.60 |
| Youth (lights 7:00pm-11:00pm) | $26.90 |
| Adult (no-lights) | $27.10 |
| Youth (no-lights) | $16.30 |
| Perth & District Little League – per child | $29.00 |
| Tournament Rate | $159.25 |
The Lanark Baseball Organizers are looking for umpires, hardball and softball for both adult and little league groups!